Roof Replacement Services for All Your Roofing Needs
A Local Roofer That Believes in Putting Customers First
Your roofing system is designed to last a long time – but not forever. As it ages, it will gradually succumb to the weather or normal wear and tear. While roof repairs can dramatically extend the life of your roof, if it's past 20 years old or it simply has so much damage that a repair won't do the trick, you'll need to invest in roof replacement.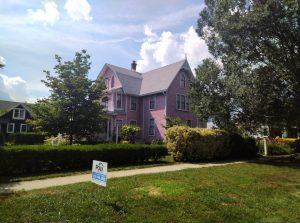 When it's time for a new roof, you need a reliable, trusted roofer to do the job. Polk Contracting has been certified and received recognition from some of the top manufacturers in the industry. We have over 20 years of combined experience as a home and business improvement contractor. Our customers trust us so much that they refer their friends and family to us.
When to Invest in Roof Replacement
A solid maintenance and roof repair plan will extend the life of your roof for years. But there will come a time when your roof can no longer be repaired. If you see any of the following signs, you should prepare to get a new roof:
Shingles are curling or buckling.
Leaks in your home, especially in the attic.
Granules in the gutters.
Water stains on the ceiling or walls.
Dark spots on the shingles, especially if you see mold, fungus or other types of vegetation.
Shingles missing from your roof.
Schedule Your Free Estimate
When you need roof replacement, turn to Polk Contracting, Inc. With our years of residential roofing experience, we are well-versed in finding the right roofing materials for every job. We also have what it takes to make your old roof look better than new. Contact us today by calling (410) 660-2922, or you can fill out our online form.