Installing a new roof is an important decision you should think through. Before making the purchase, you have to consider a few things, including the warranty. While it adds an extra layer of protection for your investment, keep in mind that roofing warranties can vary when it comes to term length and overall coverage, including its inclusions and exclusions. As a homeowner, it pays to be aware of what your warranty entails. Read on as we discuss the basics of roofing warranties.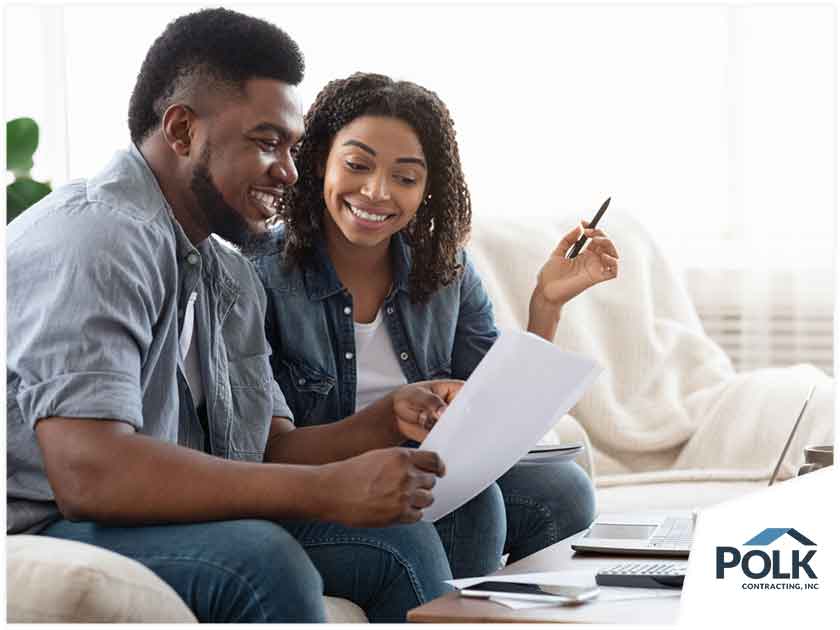 What Does a Typical Roofing Warranty Have?
The following are some of the essentials that you should look for in a roofing warranty:
Material Coverage. This type of warranty covers the roofing material provided by the manufacturer. It protects against defects that may lead to early deterioration or failure of your roofing system. Its extent and scope depends on the manufacturer of the shingles and other components that make up your new roof.
Workmanship Coverage. This type of warranty protects against mistakes committed during the installation, which led to roofing issues and property damage. It is usually included in more comprehensive warranties, like the GAF Golden Pledge®, which the roofing team at Polk Contracting, Inc. offers. This limited warranty provides, among other things, a 25-year coverage on installation.
Additional Warranty Coverage. Many manufacturers offer warranties that cover other aspects of the roofing system. Wind coverage, for instance, protects your roof from damage caused by gusty events. GAF, in fact, offers a 15-year warranty on wind damage, with maximum wind speed coverage of up to 130 mph.
How to Get the Best Warranty Coverage for Your New Roof
Comparing products from different manufacturers and their respective warranties allows you to determine which coverage best meets your needs. If you have no plans of selling your home in the future, a warranty with the longest coverage period possible is recommended, but only if you have the budget for the roof that comes with it.
It also helps to read the fine print of the warranty that comes with your purchase. Specifically, you need to be aware of certain instances that can result in the warranty being rendered null and void. These include failure to maintain the roof and having someone other than the manufacturer-certified contractor work on your roof.
When you work with Polk Contracting, Inc., you can expect years of specialized experience from its team of professionals. We are proud to hold the GAF Certified Weather Stopper® and the CertainTeed Four-Star ShingleMaster™ roofing contractor certifications. These allow us to provide exceptional roofing systems backed by extensive warranties. To learn more about them, give us a call at (410) 994-2801, or fill out our contact form. We proudly serve homeowners in Abingdon and Bel Air, MD, and all of Harford, Cecil and Baltimore Counties.