At Polk Contracting, Inc., we're your trusted local roofing contractors. We're also recognized siding contractors, and through our complete services, we help homeowners improve their home in all aspects – from improving sheer aesthetics to functionality and utility.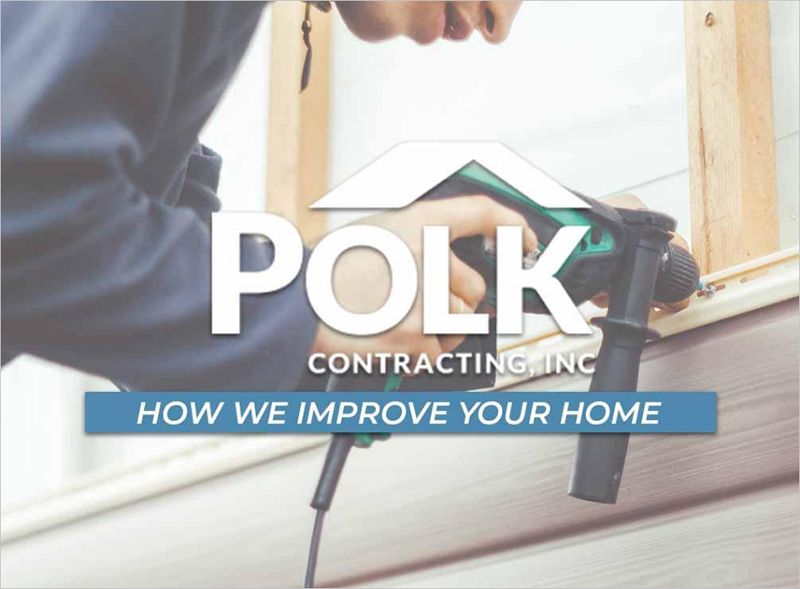 In this post, you'll learn more about our services and how we improve your home.
High Quality Home Hardware
When it comes to home improvement, the home hardware you choose makes a big difference – not only in terms of aesthetics, but also functionality. Just like the roof, the windows and doors play a role in regulating your home's interior ventilation which in turn affects your home's comfort levels.
As your trusted window and door contractor, we offer and install high-quality home hardware sourced from reputable manufacturers. We know that every home addition is a big investment to make no matter how "cheap" the price tag it. As such, we think of the long-term benefits of your new home addition so that you make the most of their functionality throughout their service life.
Local Siding Installers
Siding is a more permanent and long-term solution to protecting and enhancing your exteriors. Unlike wall paint, it does not need reapplication and is able to withstand elemental damage, such as rain and extreme heat. It also doubles as a secondary physical barrier for your exterior walls.
As your professional siding installer, we can help you pick the right siding system that works best for your home. Whether it's for sheer aesthetics or to improve your home's elemental resilience, you can count on us to professionally install your new siding system with care.
Polk Contracting, Inc. offers complete home improvement services – from siding installation to window and door replacement. As your trusted local contractors, you can count on us to improve your home in all aspects.
Call us at (410) 994-2801 to learn more about the services we offer. We are siding contractors and installers serving homeowners throughout Bel Air and Abingdon, MD.