It's vital that your gutter system functions all year round. A good roofing contractor, though, knows that roof gutters can suffer during winter because of the snow and ice. They block water flow and clog the gutters. This can force you to replace them soon. If possible, you can get the job done after winter. However, in cases where work absolutely must be done, Polk Contracting, Inc. has the tools and skills for the job—even in winter.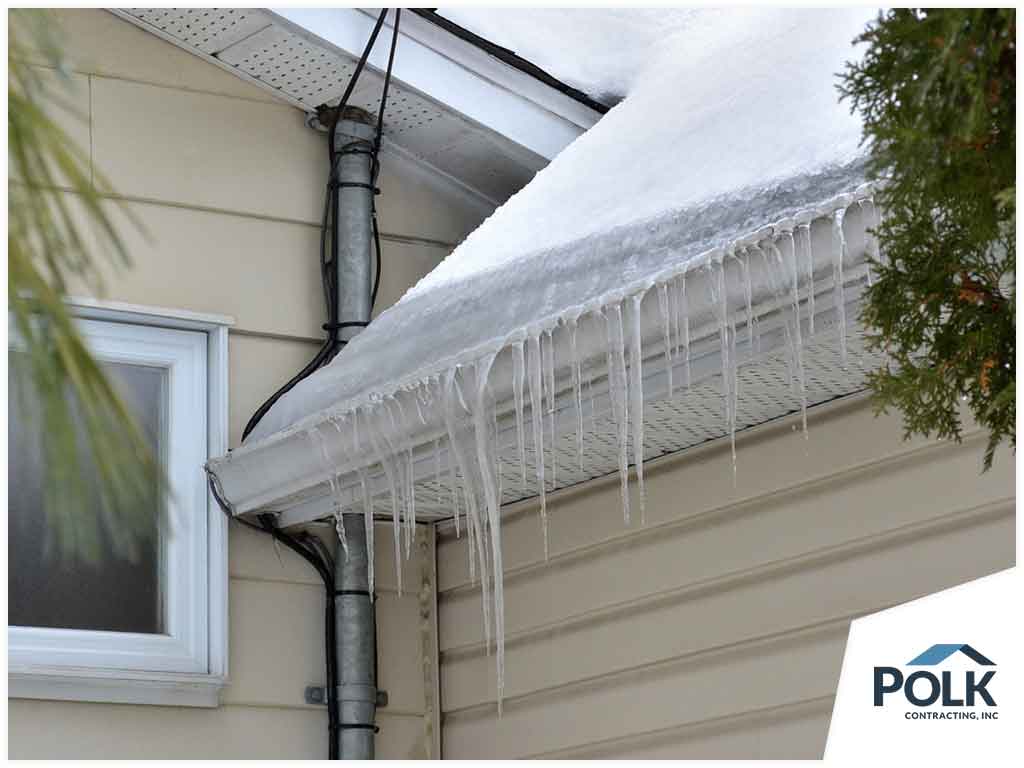 Winter Gutter Care Tips
Here are some things to do to avoid the challenges of a winter gutter installation. Clean out your gutters before the cold weather comes. Remove as much debris as possible to prepare the channels for the freeze and thaw cycles. Remove snow from the roof edges to fight against snow dams. Make sure your heat cable is working as it should.
We Do It Even In Winter
We can clear your roof of ice dams and snow and install gutters even in winter. Our residential roofing service tends to take more time in winter than in other seasons. But removing the old gutter system before installing a new one is the fastest way to do it.
Schedule the Job After Winter
Some companies offer an "early bird" discount for scheduling gutter installation in winter. Though good contractors can do the job, there's a possibility that they may take longer than normal because of the challenges the weather brings.
Call the Experts
Gutter installation in winter poses challenges which an expert insurance restoration contractor knows. Call our professionals at Polk Contracting, Inc. for everything you need to know about the process. It will help you avoid unnecessary waste of time and money if you go in uninformed. We can install quality gutter systems in any weather. Call us today at (410) 660-2922 for a free estimate. We serve Abingdon and Bel Air, MD.