Half-round gutters may not be as popular as their K-style counterparts, but they always stand out whenever you come across them. If you plan on investing in this gutter style, it pays to understand its benefits and drawbacks first. Polk Contracting, Inc., the trusted residential roofing service provider in the area, discusses some of them here.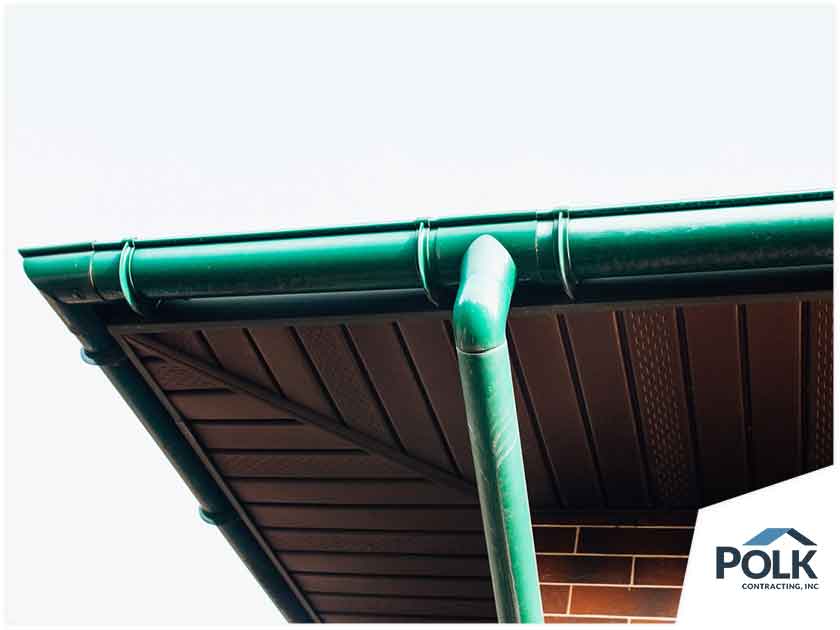 The Advantages of Half-Round Gutters
Half-round gutters are notable for their U-shaped profile, which resembles a tube cut lengthwise into two. They are a worthwhile investment because of the many distinct advantages they provide, including the following:
Aesthetic Appeal. The gutter style's classic design can heighten the appearance of traditional and historic homes, especially ones that feature exteriors made of brick or natural stone. Copper half-round gutters are a perfect choice to achieve this look, thanks to their patina that appears on the surface of the material over time.
Unique Profile. Their U-shaped profile and curved interiors allow water runoff to flow freely without leaving behind dirt and debris.
Ease of Maintenance. Half-round gutters can be cleaned and maintained just as easily as K-style gutters. To get the most out of them, however, they need to be installed by a qualified roofing contractor.
Durability. As long as they're installed correctly by experienced roofing and gutter professionals, you can expect excellent draining performance out of half-round gutters.
The Disadvantages of Half-Round Gutters
Half-round gutters have a few disadvantages that might make you choose other gutter profiles on the market. For one, they are not as readily available as K-style gutters. Installing them also requires the skills and expertise of professionals. They can also cost more, especially if they're made of premium materials like copper or zinc.
That said, many homeowners still love half-round gutters regardless of these drawbacks. The fact that they are an exclusive gutter style with a unique composition and unmatched durability means that you can get a considerable return on investment if you pick it as your new gutter system for your home.
For top-notch roofing and gutter needs, turn to Polk Contracting, Inc. As the leading insurance restoration contractor, we draw on years of expertise in addressing whatever gutter problems you have. We are focused on meeting and exceeding your expectations so you can trust that you will be provided with only the best products and services around. Call us today at (410) 994-2801, or fill out this contact form to get in touch with us. We proudly serve homeowners in Bel Air and Abingdon, MD, and all of Harford, Cecil and Baltimore Counties.